Making Music. Spreading Joy.
Piano Lessons That Ignite Joy!
Looking for piano lessons that are fun and joyful? Where an hour feels like minutes and leaves your child (or you!) excited to practice what's just been learned? Somewhere you will find musical community and the encouragement to pursue your own unique musical path? Then you've found just the right place!
Here you will find the focus is on growing happy, creative, well-educated musicians and making the experience of learning joyful, magical and easy as possible!
"My son started taking music lessons from Michelle when he was 3 and when he was in grade one he started piano. I have always found Michelle to be an engaging and knowledgeable teacher. She really involves the students in choosing the music they like to play as well as introducing them to new music. She teaches her students an appreciation for classical music and composers. Michelle has great skills as a piano teacher and is able to adapt from small 3 year olds all the way up to adults. She challenges Matt to always do his best. None of what I have written here does Michelle justice, she isn't just "the piano teacher" but a family friend."
Michelle and the MYC program are both home runs! Michelle has a wonderful "way" with elementary kids – it takes real talent to keep small kids engaged when they have just finished school, are hungry (of course) and simply want to go outside and play. But she does it with ease… and the results are impressive. The learning techniques are simple yet effective and we really appreciate Michelle's extra efforts in planning recital activities. It is great to see young children perform with such confidence and excitement for music! 
"I am thankful that Michelle managed to put together a new MYC My Choice class when my son was 10 years old. He loves to learn the piano from her. He is now in private piano lessons and continues to enjoy it very much. Michelle is so knowledgeable, so energetic, and so enthusiastic. Looking at her smiling face, you would never guess that she teaches as many as 45 students per week. Thank you, Michelle!"
"We love MYC and Michelle! Caleb is in the MYC classes and Brianna takes private lessons from Michelle. Check it out."
"Thank you, Michelle, for your always inspiring teaching!" 
"My 9 year old daughter is loving music and piano lessons again. She had decided to quit piano altogether, but agreed to switch teachers as a last attempt. We started with Michelle and she now looks forward to lessons and motivates herself to practice. I am so pleased with the result changing teachers has had. I highly recommend Michelle as a piano teacher."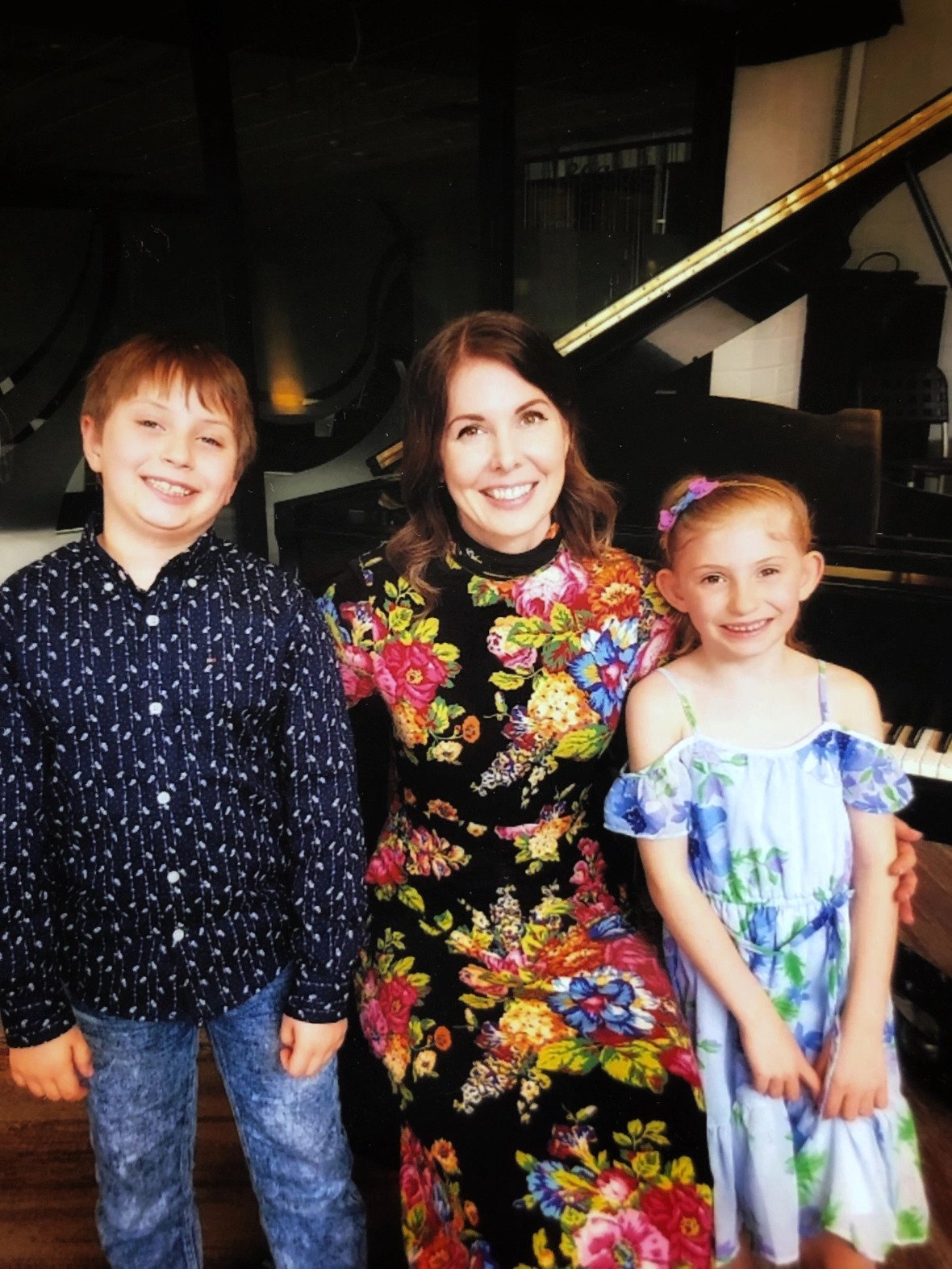 You'll look forward to lessons each week because they are upbeat, engaging and FUN balancing artsy freedom and creativity with classical technique to impart the comprehensive skills needed to make and create music along whatever path you choose!
Let's celebrate the uniqueness that is YOU and help you discover a love for music, joy in the music making and the lifelong ability to make and create music according to your unique gifts and talents in the way that resonates most for you. Feel proud, joyful and confident in your musical skills!
Ready to begin your own musical journey?
We would love to have you join us!
This fall lessons will be offered both online and in-person following COVID safety protocols.
FIND OUT MORE!