Can you believe that July is coming to a close already and August will be here at the end of the week? I hope you all have been enjoying a wonderful summer so far, filling it with some good memories and soaking in every last bit of sunshine!
If you read my last blog post, you will see that our family hasn't gotten a whole lot of piano practice in this summer: http://mmmusicstudio.wordpress.com/2014/07/22/in-summer-what-this-piano-teacher-does-with-her-summer-off/ . But, even so, we've managed to "chew" through (pun totally intended here) our little gumball incentive. Now, I do have every intention of refilling that gumball bag but thought that perhaps a little something extra might be kind of fun for August and would add a little something new to it….something to get us really excited about returning to music! And something with the idea of creating beautiful summer memories in mind. So, I am sending out a little AUGUST PRACTICE CHALLENGE. Woohoo! Aren't you excited?! Well, you should be because these 8 fun-filled activities (inspired by my favorite piano blogger, Andrea Dow) can involve the entire family and will certainly add to your wonderful summer memories! And, actually, it's not so much a practice challenge as more of a fun musical challenge, many things don't even involve being at the piano! Just check your email this week for an attachment to print out. Then complete throughout the month of August and bring in your sheet with all it's initials and blanks filled in, and any other thing you may have to attach to it, 😉 to your first lesson in September to receive a little mystery treat.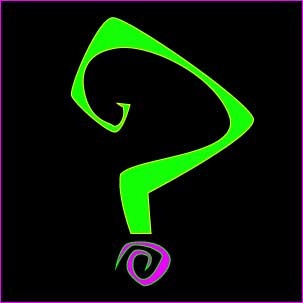 Now, when you print off this incentive, you will notice one of the challenges is to go see a live concert! Guess what! The ESO is putting on a number of FREE events that include live concerts throughout August as well as some other cool opportunities (like a backstage tour and lunch at the Winspear) and, while you are downtown, don't forget to check out those street pianos! I believe there is one in front of the Art Gallery.
http://www.edmontonsymphony.com/concerts-tickets/all-events
Reminders of these ESO events will pop up on my Facebook page, so if you have Facebook and haven't "liked" it already, go to www.facebook.com/mmmusicstudio and "LIKE" the page, then click on "Get Notifications" and you won't miss a single update!
And, if you haven't checked your email already and are just dying to know…This fun-filled piano challenge will include activities like:
Attend a live music concert and write down the names of the instruments that were played (include at least 6!) While you are downtown taking in a concert, play one or more of the street pianos!
Teach at least two friend to play something from your very first piano book.
Teach yourself a piece from your lesson book that you haven't learned yet.
With help from your parents and the music store staff, purchase a new book or sheet music in a level appropriate to you, that you would be excited to learn.
Put on a mini-concert for family, include a printed program (just like we have at our piano recitals) with a little bio and at least 4 pieces on the program…or take it downtown to the street pianos! 😉
Compose your own simple piece, written down or simply memorized, give it a title and play for me in September OR send me a video link!
As a family, listen to a piece on YouTube by each of the following composers: Liszt, Schumann, Beethoven and Rachmaninoff. Decide who was your favorite.
Interview extended family (grandparents, cousins, aunts, uncles) and find out how many play or played an instrument and what instrument they play….be sure to write this on the sheet!
Enjoy and make some beautiful summer memories!