Every four years it gets pretty loud and rowdy in our house. Okay, it's like that everyday…but even more so every fourth February. We just LOVE the Winter Olympics!! Well, we love the Summer Olympics, too…but nothing seems to help winter pass by quite so quickly as spending the dark, cold evenings cuddled up on the sofa eating popcorn and watch amazing athletes battle it out in the snow and on the ice!
It's also been a pretty exciting past few weeks in our music studio as we've been having our own version of the Olympics: our first ever Piano Olympics! Over the last few weeks, students have been completing certain piano related events and going for the gold as well. This week we wrapped up our Olympics with a "Closing Ceremony Master Class". And just what did we do at our master classes this week? Well, allow us to show you!
1. We began our master class with a game. I didn't really have a name for this game. Some students called it "Headbandz" (sans the headband) and others called it "Who Am I?". Basically, students partnered up and each one had a music rhythm on their post-it which was stuck to their head and they had to get using yes or no questions. IE "Does my note get 1 beat?" etc. This was a nice way to re-connect and war up to each other since some of the students had seen each other since the Christmas Recital.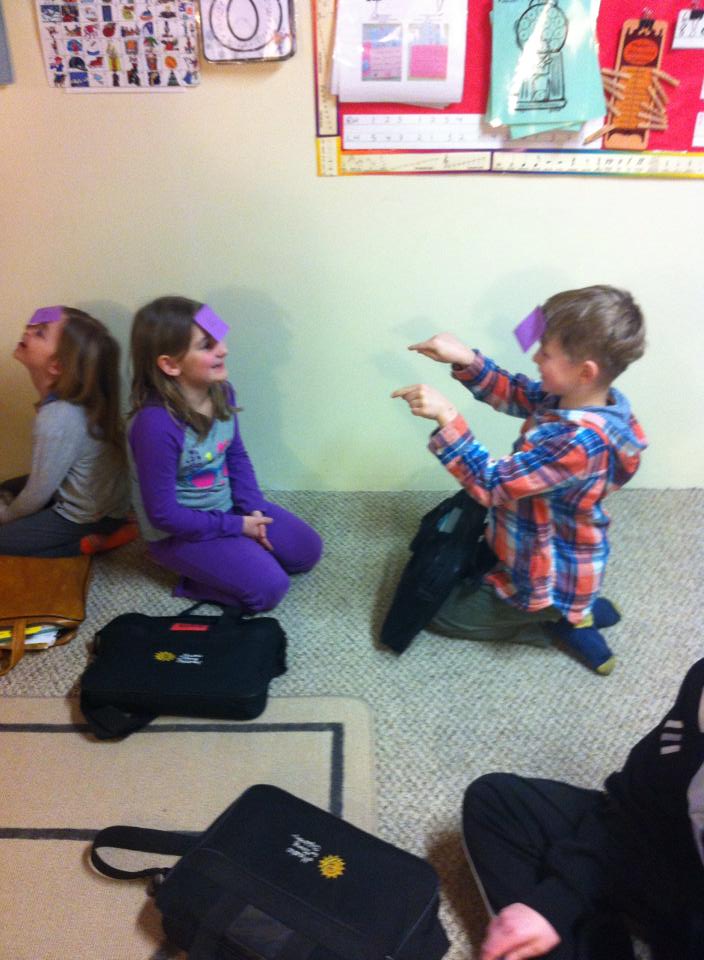 2. Then I had students share their favorite event from the Winter Olympics and their favorite event from our Piano Olympics.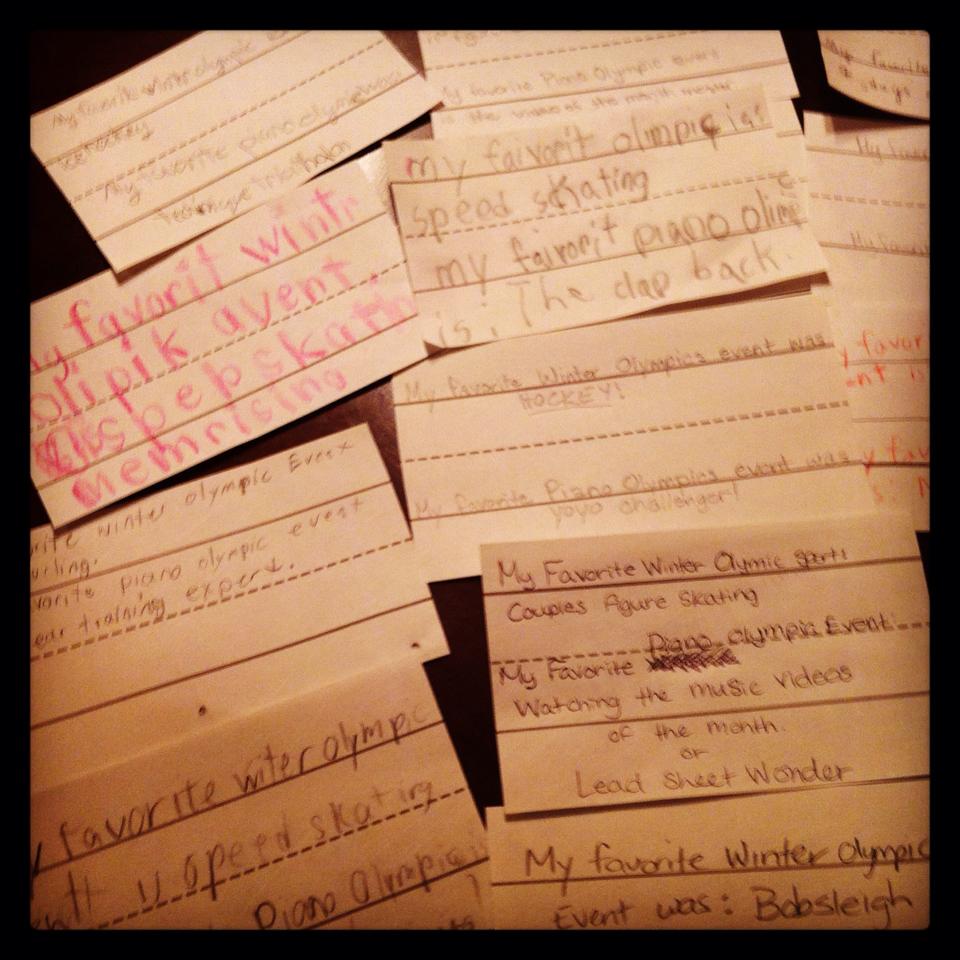 3. We listened to Olympic Fanfare by John Williams and answered a few questions. Then we discussed who John Williams is, what the piece was composed for (uh, the Olympics, of course!) and the form of the piece.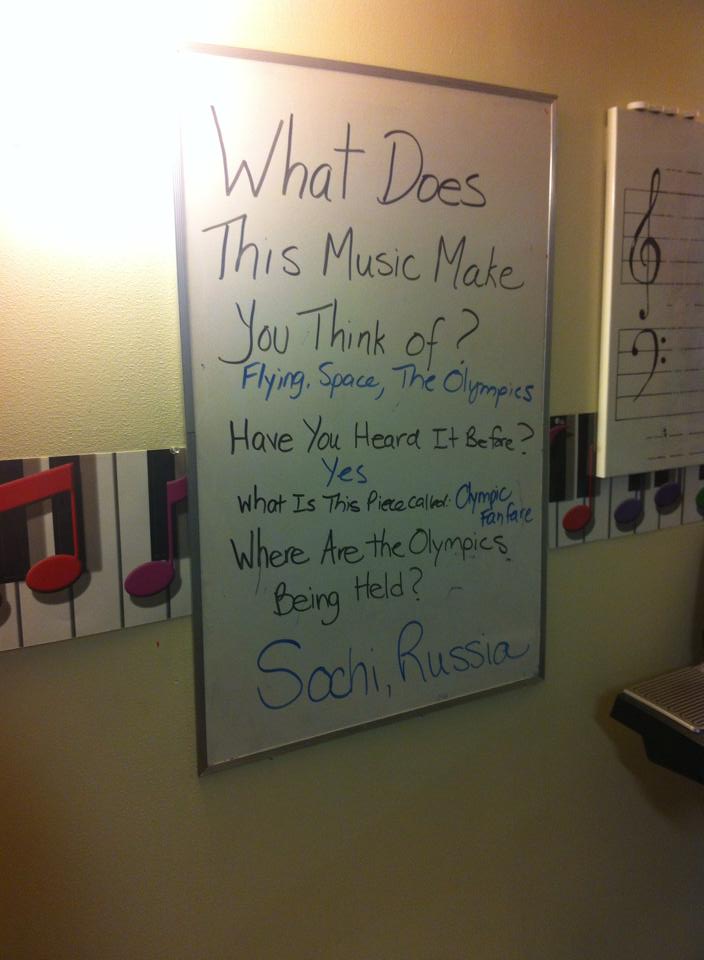 4. Then we had "solotime". Each student played a piece they had prepared over the last couple of weeks. For some it was a composition of their very own, some it was the Chariots of Fire leadsheet they'd worked on and for others it was our national anthem, O Canada. We enjoyed each and every piece together and the students gained more valuable performing experience!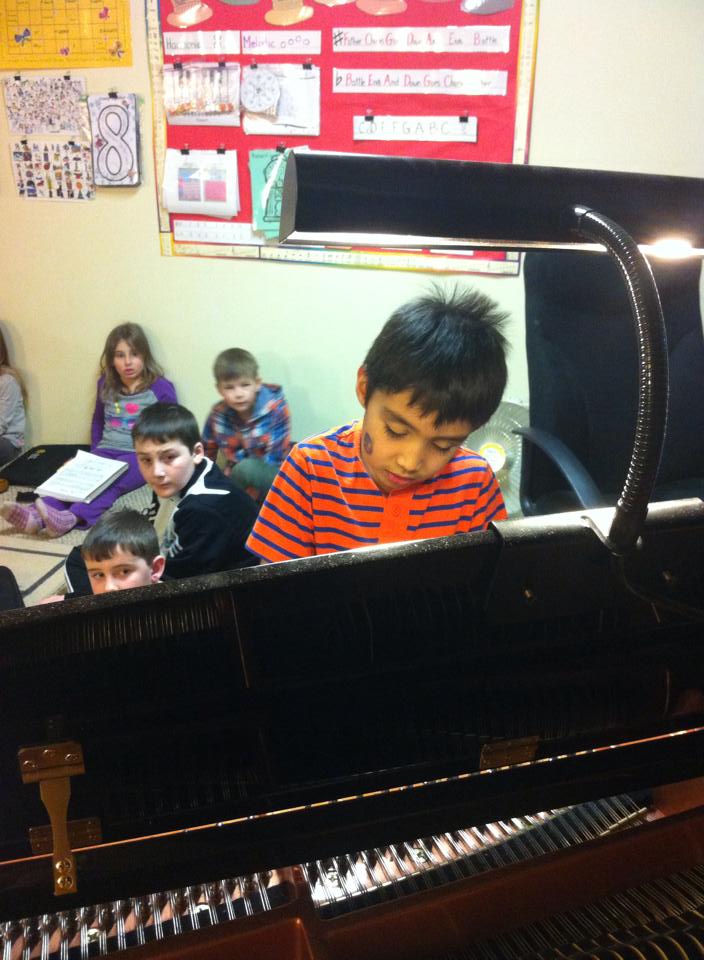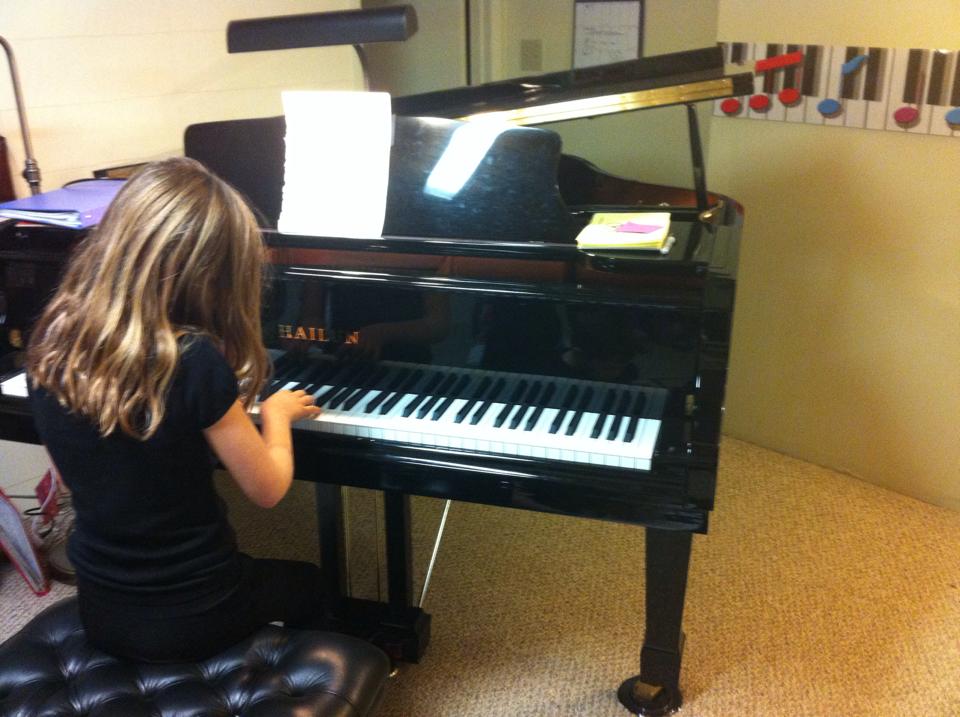 5. We played a rousing game of Wintervals (interval naming) and Rhythmic Hopscotch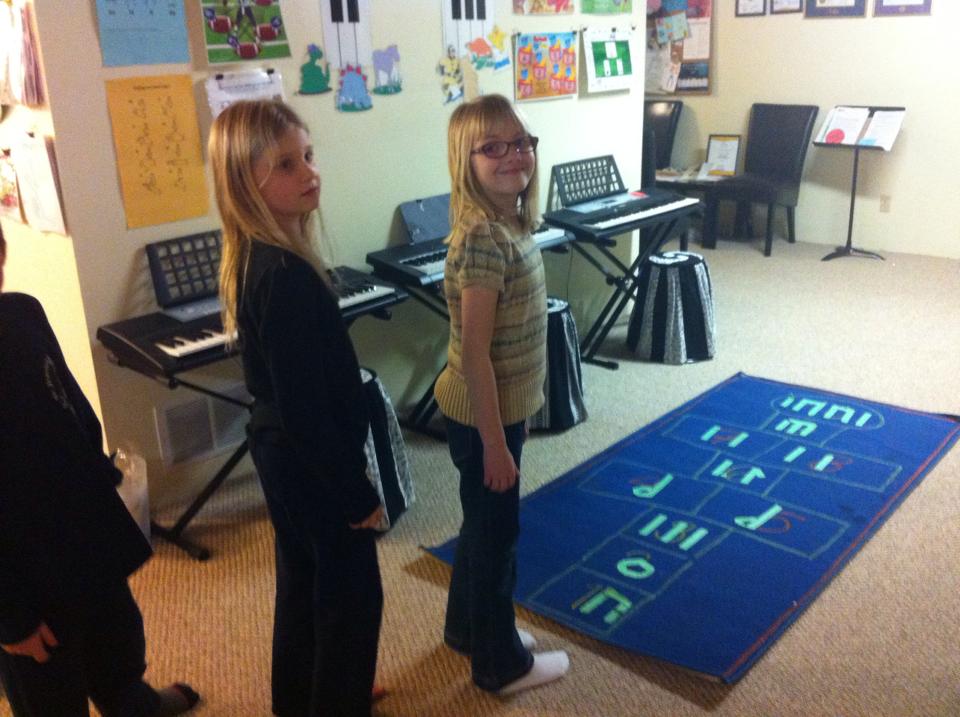 6. And finally the moment, everyone had been waiting for: The Medal Presentation (and a treat!)

This created a LOT of excitement: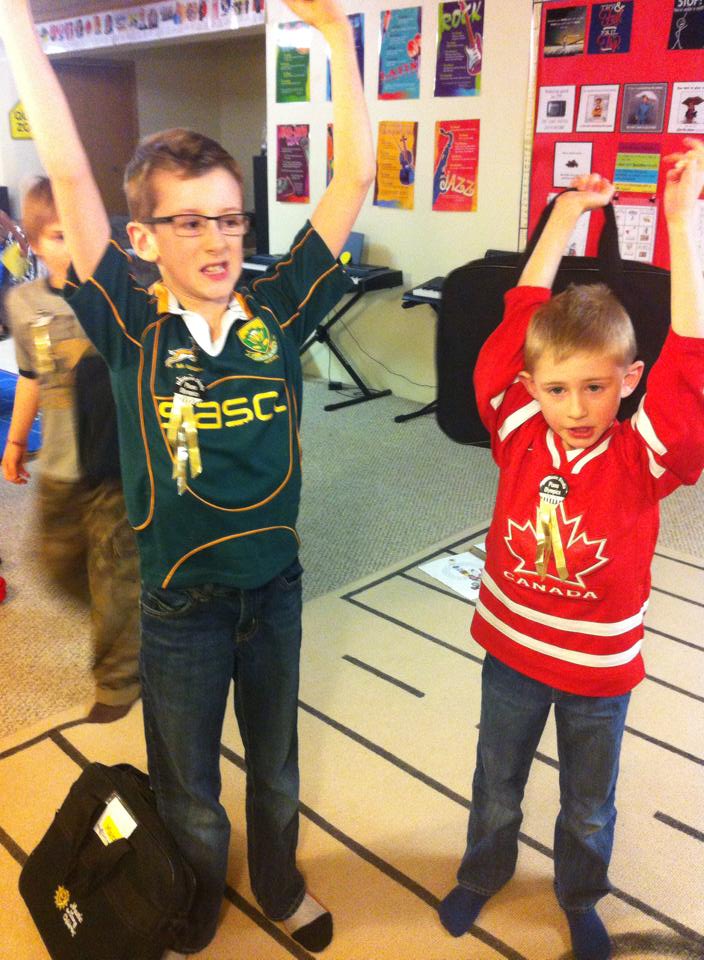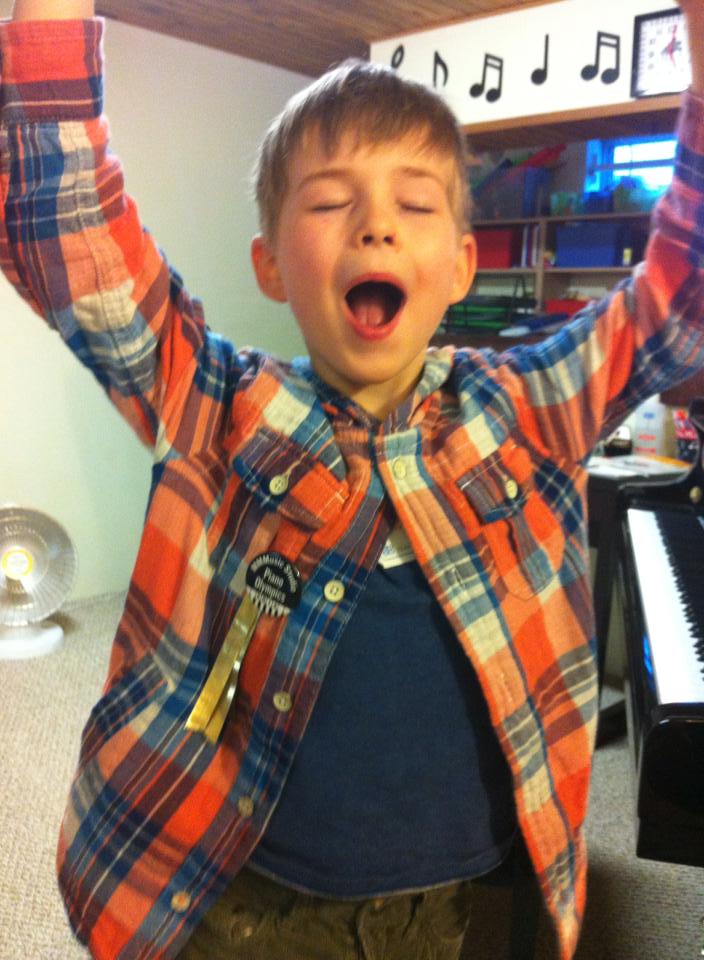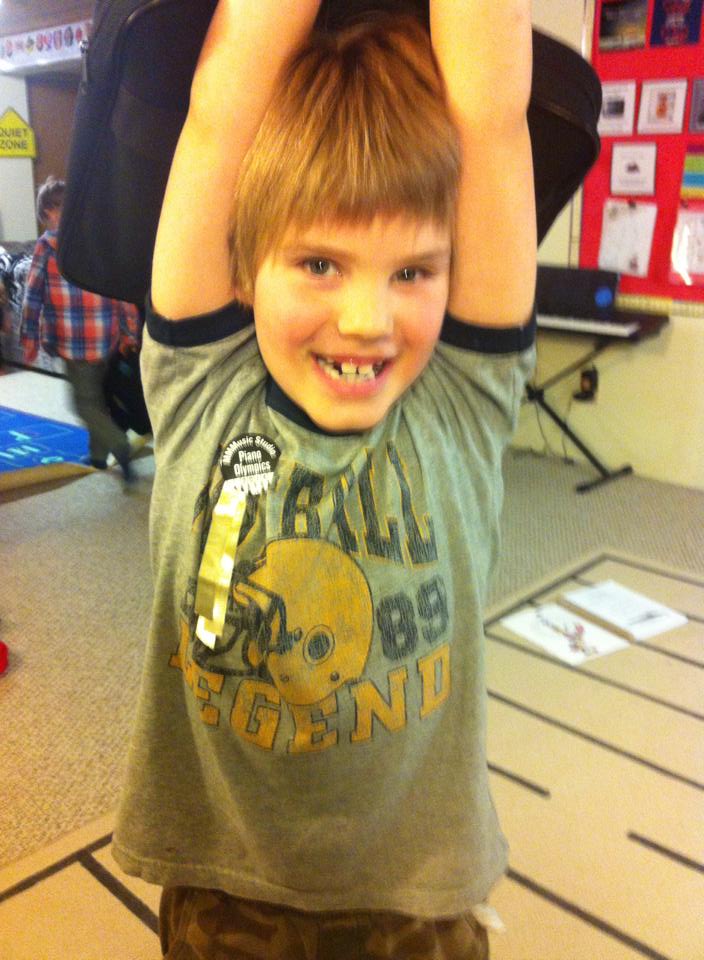 Others were a little more laid back about it all, like our Bronze medalist, Grace:

Jack had to check and see if his was real gold! 😉

All in all the last few weeks have been a rousing success! Looking forward to doing it all again in 2018!